PL-01 Demonstration Video
Tank PL-01 idea invented by Polish businesses and a large English company. The tank has a unique look and can be completely changed around to fit the user's preference.
Tank and men
The tank is not a heavy construction that has a goal of fighting other vehicles in combat. The PL-01 lets 3 crew to be seated inside the vehicle, which allows for more armor against outside threats like explosives and mines. It has a new age, ceramic armor that has many different layers.
New hybrid
The tank will use steel or rubber tracks to move along the ground, with a drive that is powered by an engine that is a hybrid. The vehicle can drive at fast speeds wherever it pleases. It can easily go through water as well.
Lots of firing options
The tower has modules, and it allows for a mount that has an auto ammo feed system located on the backside of the tower. It also has a machine gun and a selection of weapons that can be controlled by remote, plus a larger calibre rifle and a grenade launcher.
It is both ready to fight at night and during the day. It lets the drivers observe enemies during the day and night. There will also be an auto detection system for missiles and for partnered forces. Everything will be connected to one system which will be the head behind the guns.
This is one of the most powerful tanks out there. The Polish tank PL-01 will begin being manufactured near 2020.
Our Content Protected by Copyscape
You Should Also Check Out:
Recently Added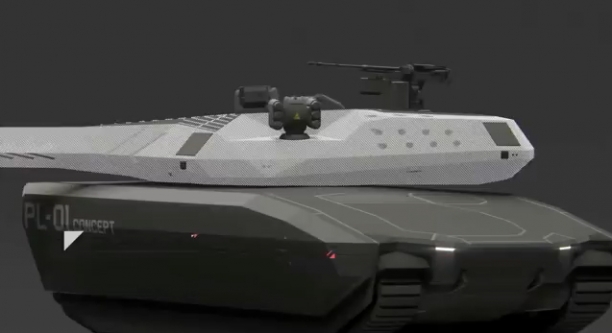 OBRUM in cooperation with British BAE Systems created a Design Polish tank direct support. During the International Defense Industry Exhibition which was held in 2nd September, 2013, a model of the new tank design was revealed. Layout PL-01 is not very different from the main tanks. However, the driver is at the front of the vehicle while the turret (unmanned) is found at the back. The gunner......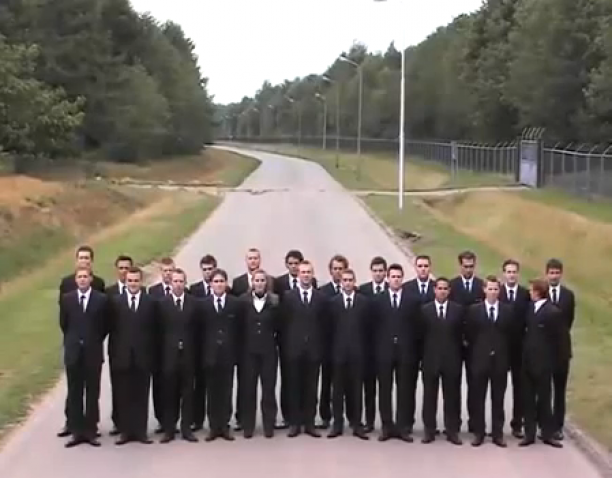 Amazing tank driver braking skills :). I would not be surprised if there were more than just the skid marks on the asphalt left behind. Hehe. I know I would probably shat myself....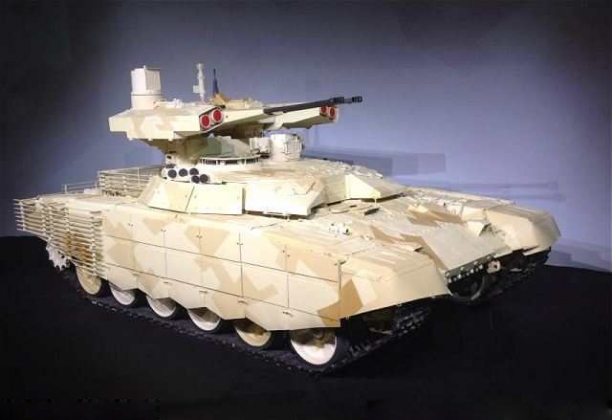 The BMPT-72, or Terminator 2, is a new type of tank that is being made to support combat in Russia. It first came out in September of 2013 in an expo in Russian Nizhny Tagil. It has a guided shooting system that can take out tanks, infantry, and other objects from far away. I love it, don't you?...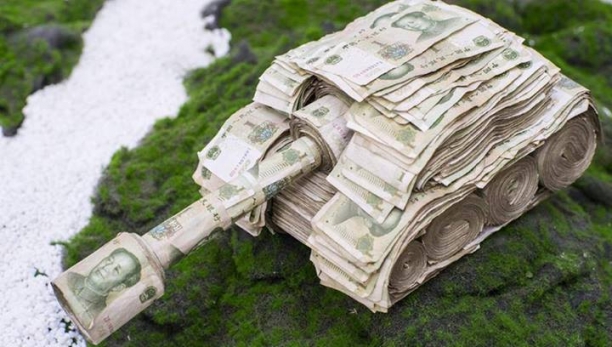 I'd like to pocket this tank, even though, it is Chinese Yuan that this tank is made out of. Xu Zhen, a talented Chinese artist used a whole lot of Renminbi banknotes to make his art piece. If you are in Beijing, go check it out at the Ullens-Centre for Contemporary Art....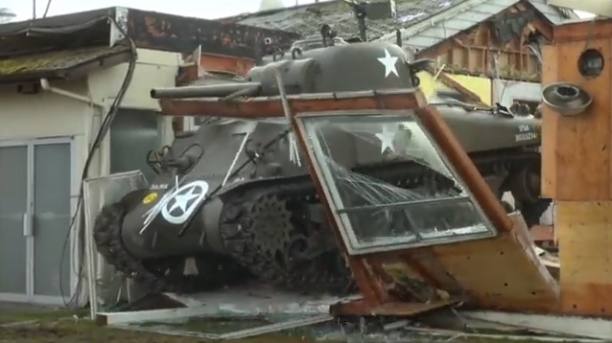 Breaking ground has a totally different meaning when you have a tank as the guys from Flying Heritage Collection (FHC) at Paine Field has shown us. They kick-off the building of a brand new tank arena by what else than by showing off their Sherman tank power....
<!–google_ad_section_start–>
Interested in Army related merchandise?
We are one of the leading providers of combat clothing, equipment and other gear from all the military branches such as army, navy, marines, air force, coast guard or border patrol. Whether you are into survival combat gear, military uniforms, camouflage uniforms, professional airsoft gear, shooting/aiming devices, camping equipment.Contact us for cooperation armyshop [a] covernator [put dot here] com.
<!–google_ad_section_end–>
Follow Us On Facebook
Tags:
Facebook Covers
Most Popular Articles & Videos